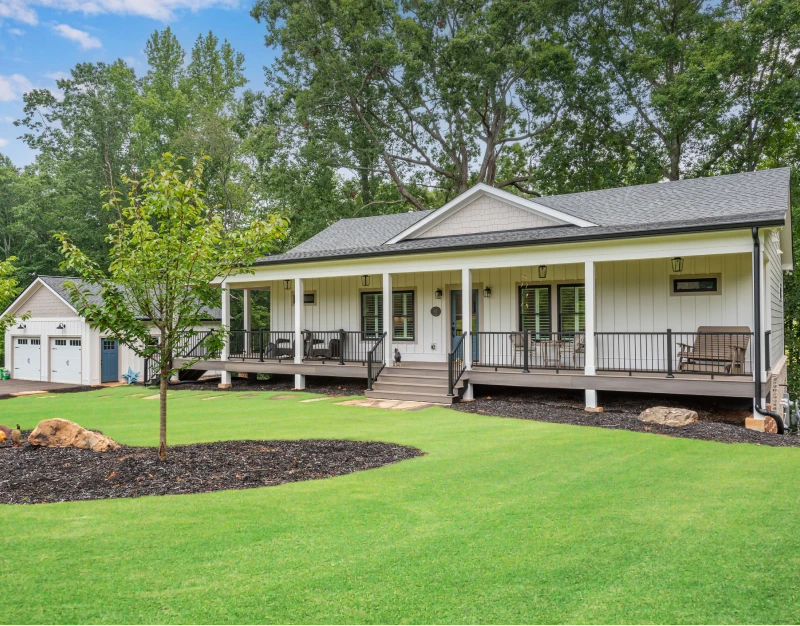 The Best New Home Construction Services In North Atlanta, GA
Step into a world of endless possibilities with our new construction services. From the initial concept to the final finishing touches, we'll ensure every detail is meticulously crafted, resulting in a home that will become a timeless legacy for you and your family.
Experience the Joy of Building Your Dream Home
At Apex Southern Homes, we understand the excitement and challenges that come with building your dream home. You want every square inch to be exactly how you envision it, but you also worry about the stress, time, and cost involved. You shouldn't have to sacrifice your peace of mind, time, or finances to build your home. Our goal is to bring your vision to life while minimizing stress. With constant communication and transparency, trust us to make your home-building journey a joyful experience.
Cherished Family Moments Await
Your new home will be the perfect backdrop for laughter, love, and special moments that will be treasured for years to come.
A Lasting Legacy for Future Generations
Your carefully crafted space will be a sanctuary of love, where your children, grandchildren, and future family members will create their own beautiful stories and memories.
A Sense of Pride and Satisfaction
Take pride in the home you've built. Every detail, from the carefully chosen finishes to the impeccable craftsmanship, will reflect your vision and personal style.
Build or Renovate Your Home Without All
of the Hassle
Discover Your Vision
Let's start by scheduling an appointment to understand your vision for your home. We want to get to know you and ensure we're aligned with your aspirations.
Explore Endless Possibilities
We'll customize the designs to perfectly fit your needs and preferences. With our experience by your side, you have a wide range of possibilities to explore.
Enjoy Your New Home
Leave the stress behind and enjoy the journey. We'll take care of the design and build process. Sit back, relax, and watch your dream home come to life.
Thank you for your interest in Apex Southern Homes. We are looking forward to speaking with you about your project. Please complete the form below and we will be in touch to answer any additional questions you may have.
Build Your Dream Home with Peace of Mind and Confidence
with Apex Southern Homes